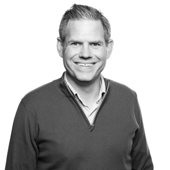 Børge Astrup
CEO
Entrepreneurial spirit
Has the vision and confidence to harness new opportunities and bring them to life through product development and quality of execution. Using goal-oriented methodologies, and technology and commercial models, to drive fast, focused and uncomplicated market delivery.

Culture and empathy
A business leader committed to creating a winning working environment and culture that delivers by engaging and embracing diversity. Building a platform of mutual respect, empathy, distributed decision
making and ownership, positivity and a strong sense of belonging, where achievements are recognized and celebrated.

Operational excellence
A unique approach to organizational performance. Colleagues describe a leader with high expectations, high integrity, who gets things done. While providing a framework for excellence based on end-to-end customer experience. Able to bring together commercial acumen, analytical ability, financial understanding and creativity.